7 Reasons to Get Your Servicing At the Dealership
When you've just purchased a new or pre-owned Alfa Romeo, it can be a difficult decision to decide where to get your vehicle serviced. Whether you're looking for a simple oil change or something much more complex, it's important to choose the right service center for your vehicle. 
Benefits of Servicing Your Alfa Romeo at the Dealership
In this article, we'll review the best reasons to get your servicing done at an authorized dealership. 
Alfa Romeo Training and Authorized Staff
The technicians who work in the dealership are the experts in a car brand. When you bring your Alfa Romeo to an authorized dealership and service center, the technicians working on your vehicle are trained with the skills and equipment best suited for your Alfa. They require ongoing training to maintain their certifications and their ability to keep working on your automobile. This means that the technicians in a dealership have access to all of the newest information directly from the manufacturer.
Work Guarantee
When you go to a dealership, there is often a guarantee on the work performed and on the parts used. Should there be an issue or additional work needed, a dealership is able to work with you to bring your car back in and re-evaluate the vehicle if needed to ensure that the highest level of care is available. 
Warranty
When you purchase a new or pre-owned vehicle, sometimes an extended warranty or service plan is purchased. This is a great way to save on the cost of services needed for your vehicle. Dealerships are able to perform these services as well as any other services needed during the vehicle's new car warranty or extended warranty period. Another benefit of servicing your Alfa Romeo at a dealership is to keep your new car warranty intact. Oftentimes, if a vehicle is serviced outside of an authorized service center, the manufacturer will void the warranty because they are not able to guarantee the work of an unauthorized facility.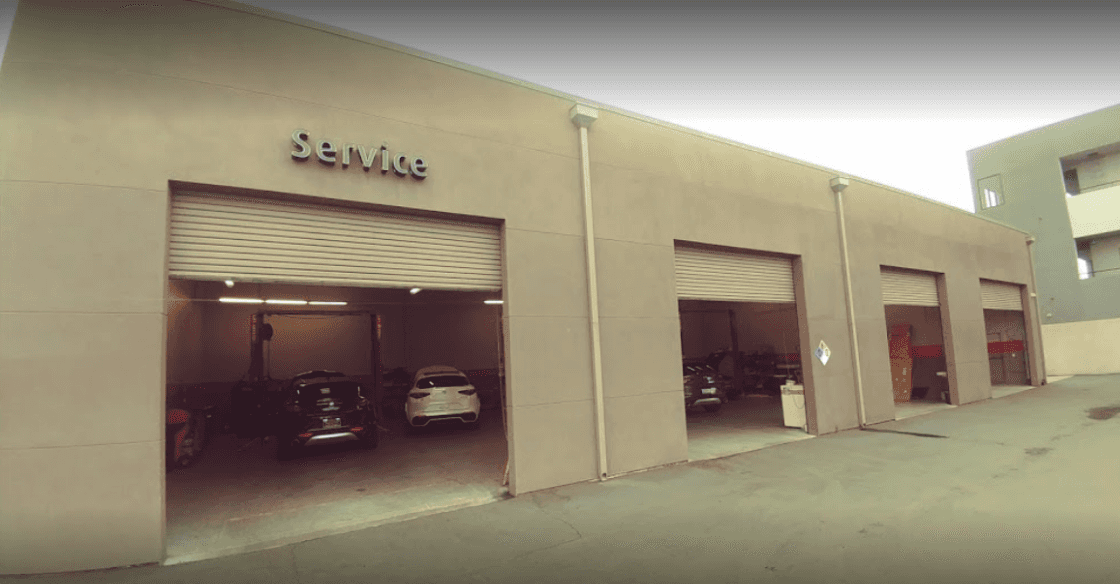 Recalls and Service Bulletins
When a recall is issued on a car, the dealerships are the first to know. Not only are the dealerships the first to know what the recall is, but they are also the only ones authorized to safely perform the recall to ensure the vehicle is released back to the customer with manufacturer guidelines still in place. 
Facilities and Amenities
When servicing your car at a dealership, there are better amenities such as a complimentary loaner car, comfortable waiting lounge, and even a shuttle service if needed. This is a great way to ensure that your service visit doesn't interfere with your busy schedule. 
Quality of Parts
The parts used by dealership technicians will always be manufacturer parts. The quality of parts used on your vehicle is just as important as the knowledge and skill of the technician performing the work. When after-market parts are used, they may not fit your vehicle properly, which means they can cause more damage than intended. When OEM parts are used, they are often backed by a guarantee in the event that anything malfunctions with the part. OEM parts were designed by the same engineers that created your Alfa Romeo, which makes these parts the best suited for your car. 
Equipment
Modern diagnostic equipment can be very expensive so not many service centers can have access to it. An authorized dealer will have access to the best diagnostic and repair equipment. Whether your car is a brand new car or an older Alfa, dealerships will be prepared to handle a wider variety of vehicles with a larger variety of tools and available equipment to ensure each repair is performed correctly and according to manufacturer standards regardless of how old your car may be. 
Servicing your car at an authorized dealership or service center is the best way to maintain the performance quality and longevity of your vehicle. Contact us today to learn more about our new and pre-owned Alfa Romeo specials. All of the pre-owned cars sold by Alfa Romeo of San Diego must undergo an in-depth multi-point inspection to ensure the vehicle is going to be safe and reliable for our clients. We check each vehicle's history and service records to ensure that the previous owner properly maintained it.