How Much Does an Alfa Romeo Cost?
As with any car purchase, how much you spend on that vehicle will depend on several factors. Are you buying the car new or used? What features are important to you in your car purchase? What are your financing options?
If you already know you're interested in purchasing an Alfa Romeo, a car brand with a storied history, you're already starting on the right foot. It's the epitome of Italian luxury, a name synonymous with a passion for all that makes the drive exciting, in addition to the high-quality engineering. 
But how much does an Alfa Romeo cost? 
We're going to break down the Alfa Romeo price for you so that you're able to understand your options and find the vehicle that's right for you and your budget.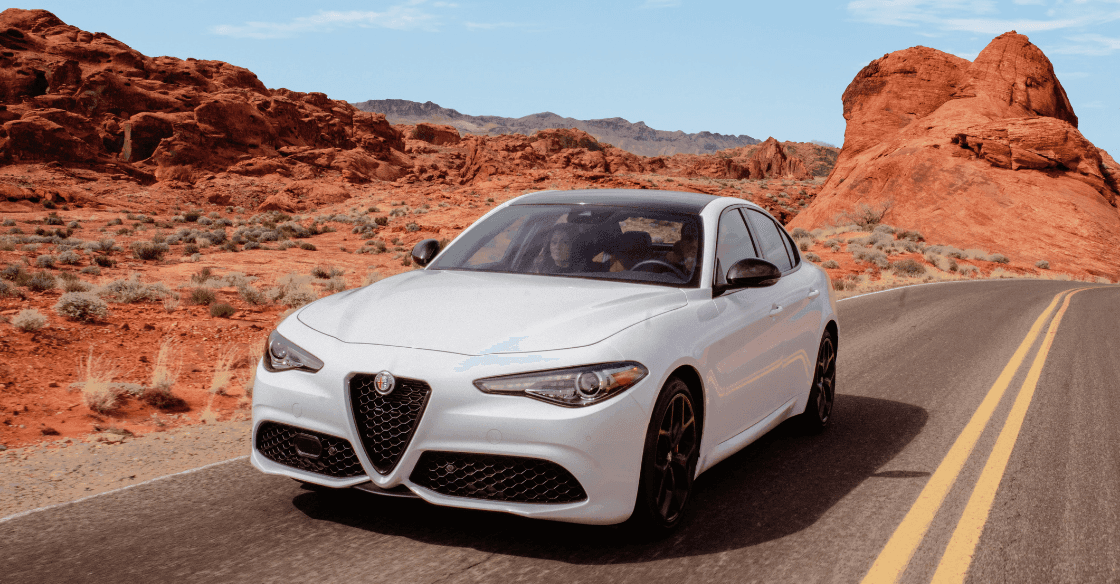 Buying a New Alfa Romeo
While you'll be paying more for a new Alfa Romeo than a used vehicle, you'll have more options as far as customizations are concerned as you identify the features that are most important to you. If you're purchasing a used or pre-owned vehicle, you may have to be a bit more flexible with those specifics. Often, what you see is what you'll get.
New Alfa Romeo models at Alfa Romeo of San Diego start at $40,995 for the Alfa Romeo Giulia, our luxury sport sedan. The Alfa Romeo Stelvio, our luxury SUV, starts at $42,695. On the higher end, an Alfa Romeo Stelvio sport package starts at $54,095. 
Your final Alfa Romeo cost will depend on any additional features or premium options added to your new car. These include custom paint jobs, security packs, wireless charging packs, or aesthetic details like our sleek dual-pane sunroofs. 
Buying a Used Alfa Romeo
Buying a used Alfa Romeo may be the better option for you if you're looking to save some money on a reliable vehicle that will still allow you to show off those impressive bells and whistles that come with any Alfa Romeo. As the brand's history demonstrates, older models are as equally spectacular as newer models.
Once you've decided to purchase a pre-owned Alfa Romeo, you'll need to determine if you'd prefer a certified pre-owned, or CPO, vehicle. While the rules around what constitutes a CPO vehicle differ by the dealership, CPO Alfa Romeos at Alfa Romeo San Diego come with extended warranties, are less than five years old, and will have no more than 50,000 miles them.
That's a higher level of assurance than most dealerships when you choose a Certified Pre-Owned Alfa Romeo. 
That doesn't mean non-CPO vehicles aren't an option with Alfa Romeo, especially if you're looking to spend less money. Used vehicles on our lot are still impressive and have gone through a strict inspection process. They just won't come with those extended warranties available with a CPO.
Used Alfa Romeo vehicles at Alfa Romeo of San Diego start as low as $27,850 for an Alfa Romeo Giulia TI, with a wide range of options from there.
This is where finding the right dealership is important, as well. Rather than working with private sellers that may not offer you the guarantees a dealership would, a dealer like Alfa Romeo of San Diego will ensure that the vehicle you're buying has undergone a strict set of performance tests and inspections.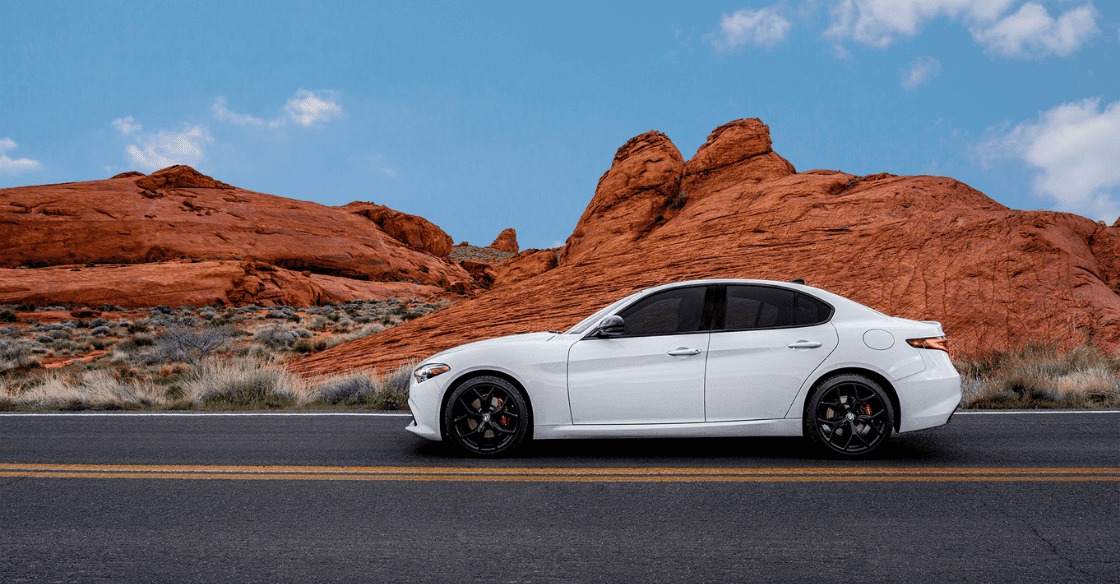 Financing Your Alfa Romeo
Whether you're purchasing an Alfa Romeo new or used, you have options when it comes to financing your Alfa Romeo.
Your monthly payment on any financing plan will depend on the car's total cost and your initial down payment. From there, our finance specialists will walk you through the steps to finance an Alfa Romeo. Before that process, it helps to know your credit score and find a co-signer if you're worried about a low or lack of credit score.
Leasing a vehicle is also an option, but you are limited to new Alfa Romeos when leasing. At the end of a lease agreement, typically three years, you then have the option to purchase the Alfa Romeo you've been driving, find a new vehicle to replace your leased car or turn it in without further action.
Find the Right Alfa Romeo Dealership
When purchasing an Alfa Romeo, you must work with a dealership that you know will offer not only the best Alfa Romeo price but a guarantee that you're driving a vehicle off the lot that has undergone a strict set of inspection protocols. You want a dealership you can trust to work with you through the process as you find that car of your dreams. 
To price out your next dream car, check out our car payment calculator, or come into Alfa Romeo San Diego to see what's on the lot for yourself.