Should You Service Your Alfa at an Alfa Romeo Service Center?
When you own an Alfa Romeo sports car, getting it serviced is just part of the thrill. Using an experienced service team ensures people who've seen typical Alfa issues have the right solutions. 
This post covers which parts need to be checked and when so you can discuss your concerns intelligently with your Alfa Romeo service providers.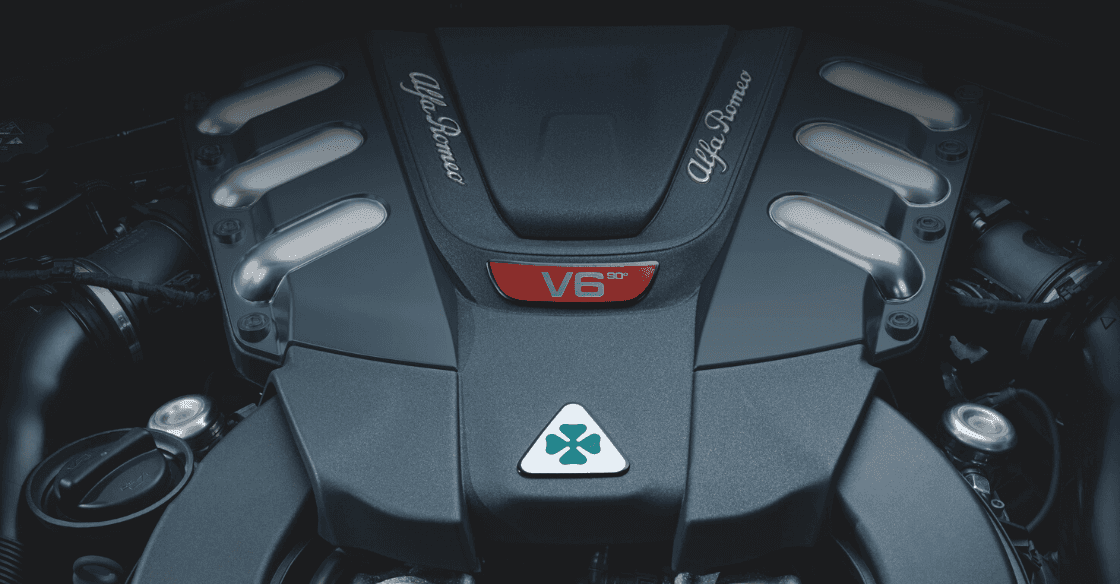 When Should I Get my Alfa Romeo Serviced?
Service intervals for your new Alfa depend on two things: time and mileage. 
Alfa drivers putting a lot of mileage on the car should stick to the intervals prescribed by the manufacturer. Those using the car more for weekend jaunts, on the other hand, should base service intervals on time passed. Parts and systems weaken whether they are in use or not.   
The new Alfa you're driving has an oil change indicator system that will alert you via your dashboard when it's time to change your oil. It may alert you as soon as 3,500 miles or as extended as 10,000 miles. 
The Alfa's advanced system adapts to your driving habits, determining the life left in your engine. Regardless of what your dashboard alert tells you, the oil change should not happen over 10,000 miles or 12 months, whichever interval happens first. 
To keep your Alfa in tip-top shape, it's important to check your fluids every 600 miles or before you make a long trip. When you are topping off fluids (windshield, brake, coolant, power steering) before a long trip, check the oil level and tire pressure as well. Driving with low tire pressure can lead to premature wear and even blow-out. Low oil levels ruin the engine, of course.  
An Alfa Romeo Maintenance Schedule
Unlike many collector sports cars, the Alfa Romeo lasts a long time with proper maintenance. In fact, New York Times car guru Keith Martin reviews how the Alfa Romeo won and keeps its cache in this article! With the first Alfa Romeo completed in 1911, collectors consider it a "modern classic." 
To ensure your Alfa has a long life with you, be sure to follow this simple maintenance schedule. 
At 10,000 miles or 12 months (1 year) 
Replace engine oil and filter

Check the battery charge status

Check tire condition/wear/pressure

Check operation of exterior lights

Check and top up fluids

Check engine control system operation (via diagnostic tool)

Check position and wear of front windshield wiper blades

Visually inspect condition and wear of front and rear disc brake pads and operation of pad wear indicators

Brake disc wear status check with a diagnostic tool

Visually inspect surface and edges of brake discs

Visually inspect the condition and tensioning of the accessory drive belt

Replace cabin air filter
At 20,000 miles or 2 years
Perform all the 10,000-mile service requirements plus: 
Visually inspect the condition of exterior bodywork, underbody protection, pipes and hoses (exhaust, fuel system, & brakes), rubber elements (sleeves, bushings, etc)

Check cleanliness of hood and luggage compartment locks, cleanliness, and lubrication of linkage

Replace air cleaner cartridge

Replace brake fluid
At 30,000 miles or 3 years
Once again, perform all of the 10,000-mile service requirements plus:
Replace the engine air filter and accessory drive belt
At 40,000 miles or 4 years
Perform the 20,000-mile service plus: 
Brake fluid and air cleaner 
At 50,000 miles or 5 years
Perform the 10,000-mile service. 
At 60,000 miles or 6 years
Perform the 30,000-mile service plus: 
Additional Services
Repeat all previous intervals until you reach 150,000 miles. At this point, change the coolant. 

Alfa Romeo Extended Warranty and Maintenance Plans
All Alfa Romeos come with a 4-year, 50,000-mile comprehensive vehicle warranty that provides bumper-to-bumper coverage. This warranty combines with a 3-year, unlimited-mileage anti-corrosion limited warranty, and an 8-year/80,000 mile Federal emission warranty. 
You can always get extended coverage or maintenance plans for your vehicle as well. Be sure to speak with your Client Advisor at the time of purchase. Additional coverages offered include 3-year, 30,000-mile and 4-year, 40,000-mile plans. 
Why Service Your Car at an Alfa Romeo Service Center
Technicians at an Alfa Romeo service center are factory-trained to take care of your car. They pride themselves in being industry experts in care and maintenance for your new Alfa Romeo. 
When you choose to service your vehicle through a Service Center, you know the technicians working on your sports car know the car better than anyone in the industry. Is your car ready for service? Do you have additional questions about when and how to service your new car? Contact our Service Center today online or by calling 858-264-3343.