6 Things to Look for in a Car Dealership
When you've decided to purchase a new Alfa Romeo, there are several things to look for to make sure you're choosing the right dealership. Figuring out who to buy from is just as important as choosing the right car. To help you choose the right dealership, we've put together these tips!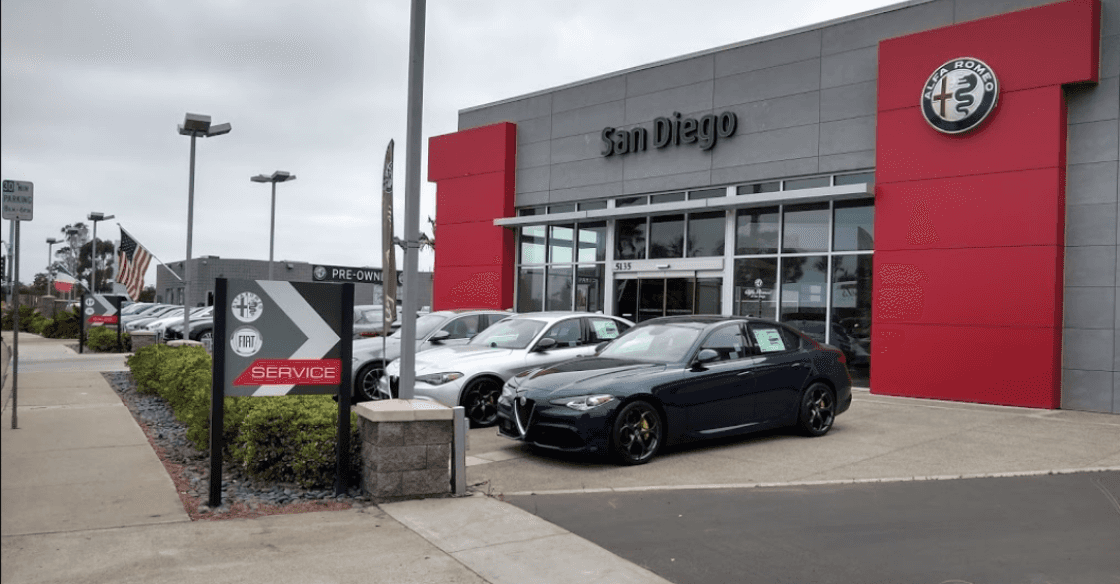 Tips on Finding the Right Alfa Romeo Dealership
Check the Phone Numbers and Hours
Dealers that want to work with you should make it easy to contact them. If it's hard to find anything more than an address, this should be a red flag to you as it can indicate that somewhere along the line, the customer service may be lacking or the dealership may not be interested in earning your business. When you choose a dealership, you'll want to be able to access your Client Advisor easily and a phone number may be the fastest way to do that. 
Look at the Location
While choosing an out-of-state dealership might save you a few dollars on the initial price of the car, it doesn't make it easy for things like picking up your license plates and registration or even getting your car serviced. Being able to service your car at the same place you purchased it is a great way to maintain a relationship with your dealer.
Check out the Inventory
When you are looking online for your next car, be sure to look at the dealership's online inventory. A good dealership will have all the information about the vehicles listed on their website. Their website will be able to tell you about the color, mileage, features, and any additional details you may be looking for in your next car. While the online inventory is always susceptible to change, this is a good start to see if the dealer has a large inventory. If they have a large inventory, chances are they will have a car that you'll fall in love with!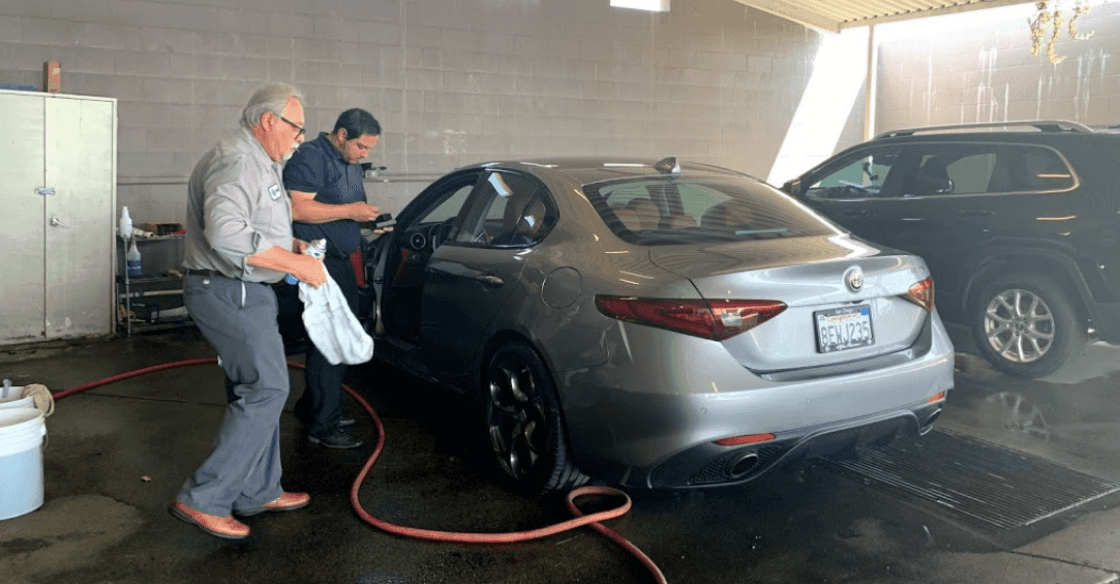 Source: Micah Trostle, Google
Research the Perks
Many dealerships offer perks and added amenities to their customers. They may be able to offer you a complimentary car wash after your service appointments or they'll have a large fleet of service loaner cars, meaning you'll rarely have to be without your car while it's getting serviced. These are things to think about when making the decision to buy a car somewhere. 
Read Reviews
When you shop online for a new kitchen item, you check the reviews. When you are shopping for a car, it's important to check out the reviews at the dealership you're considering buying from, as well. Look for both the positive and the negative reviews. Not everyone will leave a positive review and if there's a few negative reviews, don't be put off by it. The reviews and the way a dealership responds to those reviews – both good and bad – can give you an indication about the way the dealership treats their customers. You can find dealership reviews on Google, Dealer Rater, Yelp, and Cars.com.
Look for a Long-Term Relationship
Driving off the lot with your new car will not be the last time you interact with your dealership. You will want to find a dealership that you can build a relationship with. By servicing your vehicle in the same place you bought your car, you are able to work with your dealership when any minor inconveniences happen. You can work together to ensure you're getting the most out of your car for the duration of your ownership. When you are purchasing your car, ask your Client Advisor to show you the service department and introduce you to one of the Service Advisors. This way, when your Alfa is due for service, you know exactly where to go and who to speak to. 
Before buying an Italian sports car in San Diego,  it's important to do your research first. Whether you are buying a new or pre-owned vehicle, take this list into account and be sure to ask as many questions as you can. You want to look for a dealership that you can work with in a variety of aspects including flexibility of purchase price, service amenities, friendliness of the dealership team, and your ability to communicate with any follow-up questions or needs you may have during the time you own or lease your car.